Chiropractors specializing in the treatment of neck & back pain, auto accidents, work injuries, and sports related injuries in Chula Vista, CA
Welcome to Our World
, this is what matters, the experience, how does it make someone feel...we spend a lot of time, on only a few great things...working to enhance each life we touch...one at a time.
---
Thank you for visiting the home page of Wachs Chiropractic Health Center. Our web-site is designed to guide you through the services we offer and start you on the road to optimum health and wellness. Whether you have neck or back pain, have everyday stress and strain, you're an athlete looking for improved performance or you've suffered an injury, we can help. Take a few minutes to browse our site, and if you have any questions please don't hesitate to contact us.
Yes! Walk-ins are welcome!
The services and treatment strategies offered at Wachs Chiropractic Health Center are even more beneficial when used synergistically. Integrating a sound exercise and nutrition program, with proper posture and musculoskeletal support, may allow you to achieve levels of performance, health, and wellness you could never have thought possible. Whether you've sustained a recent work injury, had a prior workers compensation accident, or have been involved in an automobile accident talk to Dr. Wachs about how you can most benefit from what we have to offer.
Welcome to Wachs Chiropractic Health Centers
If you are looking for a chiropractor... we welcome you to Wachs Chiropractic Health Center.
Quality Care
When you have needs for chiropractic care, you need to turn to a chiropractor who listens and responds…an experienced doctor of chiropractic who knows the field and can effectively diagnose and treat your needs… a friendly chiropractor who counsels you on the best ways to maintain and improve your health. Our doctor of chiropractic meets all these criteria. Plus, you benefit from a dedicated team of trained professionals who give you the individualized attention you deserve.
Informed Patients
Wachs Chiropractic Health Center believes that informed patients are better prepared to make decisions regarding their health and well being. That is why we've included information on this website covering an array of topics associated with chiropractic care.
Comfortable, Convenient Setting
At Wachs Chiropractic Health Centers, we strive to make our office as efficient and convenient as possible. Included in these web pages is information about our office, including maps, directions, hours, insurance policies and appointment scheduling. You can even email a request for an appointment with our Chula Vista chiropractor by clicking here!
We hope you find this website useful and invite you to contact us with questions at any time.
About Our Practice
Our practice specializes in treating a variety of conditions, from chronic low back and neck pain to rehabilitation following an injury or accident. We can also provide information about improving your diet, creating a healthier workplace, and increasing the overall quality of your health. We believe very strongly in developing a sense of teamwork between the doctor and the patient, this philosophy is an important part of why we get the good results that we do, and why so many of our patient's choose to refer their friends, family, and co-workers for care.
We have successfully treated thousands of car accident cases. We treat patients who have sustained rear end collisions, side impact collisions, whiplash auto accidents, roll-over accidents, and out of control vehicles. The most important decision an injury/accident victim may make is choosing a specialist to treat with who has the expertise and experience in traumatic injuries. Our gentle techniques, state of the art equipment, and caring and helpful staff with guide you through the recovery process. Our goal is to get you well, and keep you that way
Now Providing Laser Therapy
The Microlight ML830® is a handheld, battery-operated, noninvasive, light-emitting, medical device. Approved by the FDA for sale and use in the treatment of a variety of soft and connective tissue disorders as well as certain neurological disorders, this device is a low energy laser also known as a "cold laser." Read More...
Practice Message:
Chiropractic is a team approach to better health. As you begin to enjoy good results, tell those you care about. We believe that by educating our patients about how to stay healthy, they will be in a better position not only to help themselves, but to help those around them as well.
Dr. Wachs is proud to be an active member of Pacific Coast Injury Group, San Diego's Chiropractic Referral Network. Visit our website at: http://www.pacificcoastinjurygroup.com/wachs
A complete nutritional strategy
While you work to maintain a healthy lifestyle, it can be hard to get the recommended amounts of fruits, vegetables, protein, vitamins and minerals that you need. Simply put, the average person does not get enough nutrients in their diet. That's where we come in with our complete nutritional strategy. In partnership with Biopharma Nutrition we provide the best absorbing nutritional powder to fill in the gaps in your diet and keep you healthy. Click the SuperFood Solution link and dive in!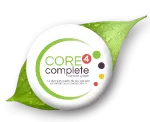 Core 4 Complete: Lifelong wellness made easy™
The core4 and Nanolean which is an all natural weight loss drink and alternative to energy drinks. This is a great product for afternoon pick me ups, in between meal curbing, and before gym workout energy boosts.